On  Wednesday December 17th I had the opportunity to be part of the Fp4batiw project http://www.fp4batiw.eu/  (Fostering partnerships for the implementation of best available technologies for water treatment & management in the Mediterranean) with about twenty people coming from many of the Mediterranean countries (professors, researchers, leader of development business institutions alike). The project is organised by the innovation center Innovabic – Messina Italy.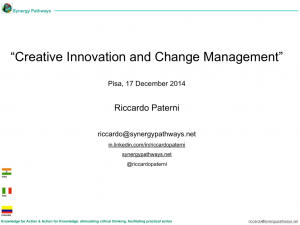 I lead a one-day seminar with them on the topic of "Creative Innovation and Change Management" choosing to focus on concepts and practices of unstructured innovation (in particular Jugaad innovation) linked to the structured one.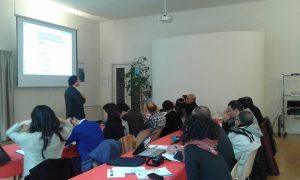 Once again, as it has happened and it is happening in different countries throughout my career as international public speaker, it has been revealing to realise that it is possible to instil energy and 'off the wall' focus even within experienced academia enviromnets traditionally considered as set in their ways and somewhat conservatives in the way they approach such events. When together we are able to open each other minds, it has been fantastic to generate new perspectives and ideas while enjoying each other company and getting to know each other.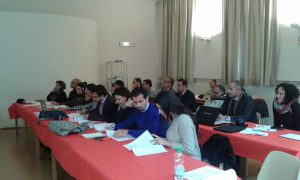 The Mediterranean basin no doubt offers many opportunities to contribute to economic and even social development and progress (and the definition of progress I mean is the one enabling the majority of the people to express and reach the very best of their potentials). In the near future I feel that is an additional direction I would like to focus on.