Digital technologies are multiplying the pace of change and the so called progress. Increasingly we talk about market disruptions, business models that have produced margins and sustainability for years now they keep getting replaced by new ones at a faster and faster pace. A key role that technology has within these dynamics is to boost the speed of the entire process influencing directly the way business models (from producer to user) are set. Interestingly within all of this people's original ideas and visions still represent the essential sparks and foundations of it all: this is why arguably much before technology open visionary mindsets are relevant to progressive changes. We will debate about these topics from several perspectives during a debate held as part to the 2016 edition (the 7th one) of the University of Pisa International MBA.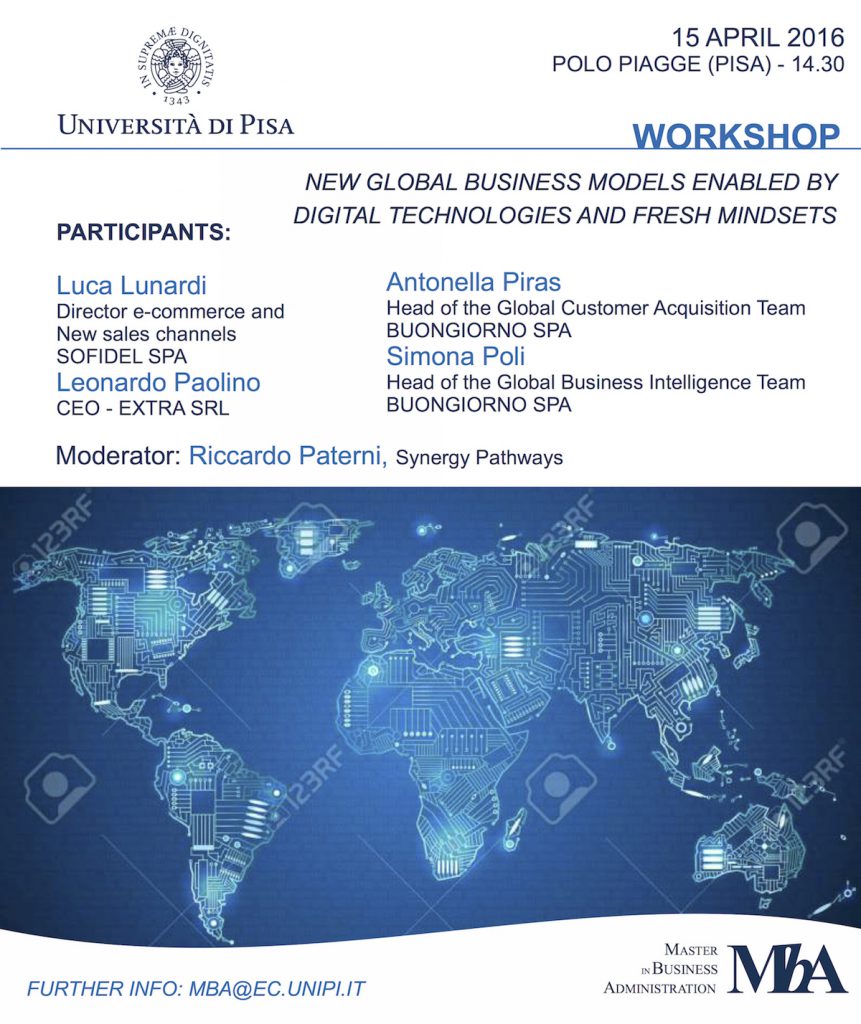 This is an interesting article just published (March 2016) on McKinsey Quarterly "The essentials of digital strategy" , it points out in a clear way several new possibilities and opportunities shaped up by all of this.
The companies involved in the debate will introduce projects that are underway and that are leveraging upon both fresh mindsets with a global projection and the latest digital technologies enabling it all.