They used to be called business ecosystems: clusters of cooperation and healthy competition within a certain geographical area. Today we talk about #ideasenvironments because everything has become much more subject to dynamic changes and disruptions.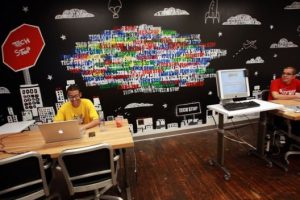 Such environments are essential to any enterprise to survive and thrive; for this reason every business should actively participate in developing such physical and conceptual areas.
At this link an interesting perspectives on the topic.