Recently the international pop artist Mika (www.mikasounds.com) expressed his talent in an markedly unusual way at the Teatro Sociale of Como (Italy) within a full house of 600 people, name of the show: "Sinfonia pop". A one hour show in which the Lebanese born British by adoption, globetrotter, multilingual pop star, dared to do something he had been wanting to express for a long time: put his pop talent and his winning pop repertoire to challenge by expressing it live thorough the tunes and a full symphonic orchestra.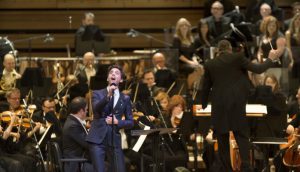 As he stated, this was a show in which he was not at all the protagonist, he was simply a member of the team guided by the orchestra Maestro. Through the elegant free flowing entertaining show, Mika sheer talent got exponentially expressed and all of this was evidently fuelled by the fun he was having in performing.
Mika dared to take his talent in a territory he has always fond of yet quite far from his roots and the roots of its globally successful production. His real talent has not been the performance in itself rather the daring of to compromise it all within an uncharted territory he had wanted to explore to chase a dream.
Daring to put everything at risk, everything you have conquered and won, daring to try something new counting upon your experience and strengths; throw it all into something quite risky hardly tried before.
How many of us are willing to challenge our talent, our strengths within uncharted, unfamiliar, potentially dangerous territories? Our talent can strengthen and blossom from this or it can boom.
Reality is that talent not challenged within uncharted territories, as done by Mika, might not be (should not be, cannot be) called talent at all.